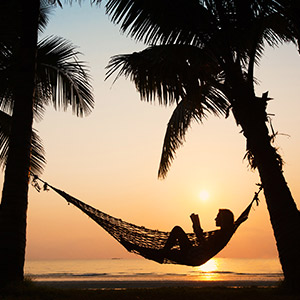 Accor Vacation Club Travel Members Most Popular
The past year has been a tremendous year for travel. The love of exploration and discovery has never been so evident, with cruises, flights, tours, and more travel opportunities fitting in easily to every Aussie's holiday calendar.
By assisting thousands of Accor Vacation Club Member's in 2018, we've come up with a travel list of the most popular destinations that you have visited. Have a look!
South Pacific
The BEAUTIFUL ISLANDS OF THE SOUTH PACIFIC are easily one of the most popular "white-sand, blue-sea" destinations in the world. The alluring sight of islands surrounded by wide blue ocean, and its proximity to Australia, makes the South Pacific the perfect getaway for a cruising holiday.
The wondrous South Pacific allows travellers to lose themselves in the chic French-inspired towns of New Caledonia, the fresh food markets and souvenir stalls of Vanuatu, the lush tropical remoteness of the islands and more. Adventures await with several choice spots to swim, snorkel, dive, or perhaps hike through jungle to stunning waterfalls or trek upwards to the top of a volcano.
WE ALL LOVE FIJI, host to some of the most marvellous marine parks and eco-tourism in the South Pacific. It's pristine beaches and crystal-clear waters are hard to beat.
If you want a more adventurous experience, then Accor Vacation Club Travel can easily take you to the Land of the Long White Cloud…
New Zealand
The diverse COUNTRYSIDE OF NEW ZEALAND beckons, with cruising as one of your luxury gateways to visit its long coastline. One of the real highlights of a New Zealand cruise is experiencing the traditional Maori culture. Rotorua is the cultural heart of New Zealand and most cruiselines will feature a visit to an authentic Māori village. Here you can perhaps experience cultural shows, singing, dancing, and indulge in a delicious 'hāngī' feast. Another highlight are New Zealand's fabulous wineries – Marlborough, near Picton or Hawke's Bay, near Napier or Waiheke Island, near to Auckland are all home to a bevy of excellent vineyards where you can enjoy an excellent drop or two.
We love cruising around the glacial MILFORD SOUND and we know that you do too! For spectacular and dramatic scenery, magical fiords soaring high above the deck of the ship, snow-capped peaks and icy playful waterfalls – this is the place to be – and you've gotta see it for yourself.
Fancy a more oriental holiday? We can create your itinerary for that too!
Vietnam
There's a reason why VIETNAM is among one of the most popular destinations for a holiday. Some say it's the exotic allure of Sapa's hill-tribe villages. Others say that it's the tranquillity of HaLong Bay's surreal seascape. Or the buzz of Hanoi and Ho Chi Minh City. Or the historic landmarks of Hoi An. The freshest of foods or the lovely Vietnamese people themselves.
Vietnam is different things to different people. It has something for everyone – a unique variety of sights, sounds and experiences creating that perfect mix of culture, history, and unique culinary prowess for an ideal holiday.
Most of our members choose to experience Vietnam from north to south taking in most of the major centres along the coast. Many will join a LUXURY RIVER CRUISE along the Mekong River, one of the world's greatest rivers, between Ho Chi Minh City in Vietnam through to the spectacular temples of Siem Reap in Cambodia.
This serene river cruise is perfect for simple scenic views and charming fishing villages that will reveal to you a rich and vivid history, meaningful heritage, and the diverse mix of cultures within Asia. From Vietnam we move on to…
Cambodia
The same Mekong River cruise brings you to Siem Reap in northwest Cambodia, the gateway to the ancient world of the Angkor region. Thousands of visitors witness for themselves the ancient beauty of temples. Wild natural scenery complements an empire of temples that have spanned years upon years of traditional civilization. CAMBODIA will take you back in time. A glimpse of the Angkor Wat at sunrise and you look upon one of the ancient Khmer empire's most impressive ancient creations exhibiting their cultural, artistic, and religious values. And that's not all – there are unique foods, exceptional museums, and mesmerizing dance performances – there's even a Cambodian Circus in town!
An ASIA RIVER CRUISE will take you into the ancient past and back again. For those who are looking into their own European heritage, nothing can beat…
Amsterdam
Known as the Venice of the North, the beautiful criss-crossing canals of Amsterdam sit alongside impressive architecture and the relaxing charm of this age-old European city. It is ideal for travellers looking for that traditional White Christmas holiday experience.
During the CHRISTMAS PERIOD AMSTERDAM puts on a show with numerous, and delightful festive markets. It's a winter wonderland where you can catch falling snowflakes on your tongue, the delightful and sparkling icicles on trees and under the eaves as you wander through Christmas Markets, with their festive stalls and stores selling cheerful decorations, seasonal crafts, and of course, hot chocolate, delicious spiced biscuits, fairy cakes and other marvellous creations. We personally love the uniquely modern Funky Xmas market at Westergasfabrie with its ultra-contemporary artisan wares, unique craft work and jewellery, along with all the traditional festivities that can only be found here.
One of the most popular ways to explore Europe is by LUXURY RIVER CRUISE, many of which will start or end in Amsterdam. Let the romance of Amsterdam sweep you off your feet today when you call to book with an Accor Vacation Club Cruise and Travel specialists on AU: 1800 70 80 90 or NZ: 0800 45 19 97.
Budapest
At the other end of most EUROPEAN RIVER CRUISE itineraries, is the beautiful city of Budapest. Its highly captivating energy is steeped in its beautiful, historic architecture, with classical, neo-Gothic inspirations that just stand out from the rest. Its sheer beauty and cosmopolitan vibe has made Budapest well known as the Paris of the East.
As you arrive the rich history, enviable sights, and unique cuisine immediately grabs your attention. As will Budapest's hundred thermal springs and marbled bathhouses – a feature that has been enjoyed for hundreds of years by the rich, the famous and the everyday person.
If you're up for it, the modern nightlife scene offers a sparkling city experience. Cafes, restaurants, markets and more open al fresco every night, their twinkling lights drawing you in to sample the fare. Budapest is a heady mix of conservative post-communist architecture, Hero Square, a fairytale-like parliament building alongside the Danube River, a rebuilt neo-gothic Fisherman's Bastion atop Buda hill looking right across to Pest, Great Synagogue, the Lion Bridge, Opera House, zoo, museums, art galleries… the list goes on and on and on…
From Europe Accor Vacation Club Travel Members have taken us to the Americas – your two most favourite destinations are Hawaii and Alaska – a fire and ice! And we don't blame you, they are both well worth a visit. If you haven't been let us take you there!
Hawaii
An island-hopping adventure awaits every member who chooses to cruise their way into Honolulu and Hawaii's most scenic white sand beaches. A TRANSPACIFIC CRUISE could sail you straight from Australia's east coast, visiting the south sea islands before you arrive in the land of rainbows and smiles.
Dip your toes in the sand of world-famous Waikiki Beach, on Oahu and get yourself some fun in the sun. Hike up scenic Diamond Head that's ripe for exploration. Shop the famous beachfront of Waikiki, learn how to hula with the locals, join in the market or foodie scene, visit Honolulu Zoo to learn about the islands' indigenous flora and fauna, or hop on the hop-on-hop-off trolley and make your way to Hilo Hatties for a matching set of Hawaiian shirts, shorts, hats, and more.
Head on out to the other islands for some Maui whale watching, take photos at the Big Island's incredible Kilauea Volcano, or marvel at the beauty of Kauai's Na Pali Coast. Of course, you could touch base at all the islands onboard a Norwegian Cruise Line HAWAII ISLAND CRUISE – departing Honolulu Harbour every week for 7 nights of island hopping. Any takers?
Alaska
And last (but certainly not least) are the untouched landscapes, majestic glaciers and exciting wildlife waiting to be explored. Needless to say, Alaska is a bucket-list experience for everyone.
An ALASKAN CRUISE to the glaciers lets you get up close and personal with giant ice formations and fjords in all their marvellous glory. Highlights include the Inside Passage, offering spectacular scenes of lush forests, the Rocky Mountains, whales, seals, dolphins and perhaps even a bear or two! Accessible only by sea, the capital of Juneau gives you easy access to Mendenhall Glacier, the frontier towns of Skagway and Ketchikan – salmon capital of the world – are an interesting and historic slice of life as are the natural surrounds of Glacier Bay National Park.
There are easy extensions to an Alaska cruise. To the south out of Vancouver, the iconic Rocky Mountaineer Rail Journey through the Canadian Rocky Mountains. To the north head to Denali National Park for the immensity of nature in its most pristine, elemental state. Like other Accor Vacation Club Travel Members, Alaska should be on your radar for your next holiday.
Are you ready? Let's get your 2019 holiday locked in. Our Accor Vacation Club Cruise and Travel specialists are waiting for your call at AU: 1800 70 80 90 or NZ: 0800 45 19 97
View more articles here.