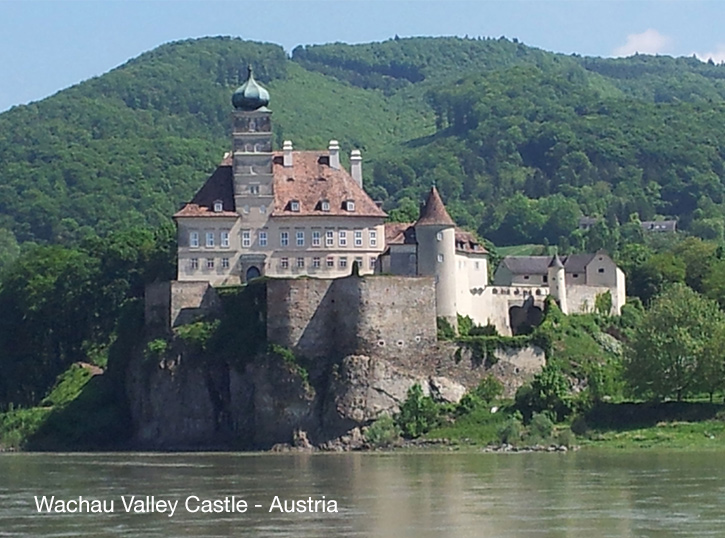 Cruising Europe – Accor Vacation Club Cruises
I had always imagined what it would be like to journey through the heart of Europe. The different cultures, the fascinating histories and a whole myriad of things to see and do and here I was about to embark on an APT river cruise. A cruise that will take me from Amsterdam right through to Budapest. This was going to be amazing!
The flight from Brisbane via Dubai was comfortable, and I was met and transferred straight to a beautiful, multilevel ship, the MS AmaVerde, without any fuss. I was extremely grateful that the cabin, a panoramic balcony window suite was ready and waiting. All the mod cons were there. Ensuite bathroom, wardrobes and drawers, mini-bar, desk, air con, tv (not that I actually watched anything, but it was there!).
The best thing about my cabin, apart from a very comfy bed, was my private balcony with floor to ceiling French doors that slid right back. It was like my own private little world to discover and appreciate. After a very refreshing nap I set off to explore my new home away from home for the next 15 days and nights. Cruising the world-renowned rivers of Europe – the Rhine, Main and Danube Rivers. I'm already in heaven and we haven't even left the dock!
The MS AmaVerde
The MS AmaVerde stretches to 135 m in length, 11.4m wide and accommodates 49 crew catering to every whim of her 162 passengers. There are multiple lounges and 3 outdoor deck areas, the Sun Deck even includes a heated pool with stunning 360° views! I was thrilled to discover that there was a choice of dining venues – from fine dining in Verde or Bella Cucina to more casual meals and lunches in the lounge or up on the Sun Deck. (On one evening I joined friends and a private chef who prepared for us a tasting menu in Erlebnis Chef's Table Restaurant!).
All meals are included, and with so many restaurants to choose from and so much delicious food – the home-baked bread and strawberry mousse is to die for – I'm sure I will put on a few kilo's while I'm here!! I loved that there was a tour director on hand and a Fitness Centre, and of course, there was internet access!
Amsterdam
It was time to begin our marvellous trip starting with sightseeing in Amsterdam – Most joined the Canal Boat cruise, but some of us went to see the Van Gogh Museum. Our different interests were easily catered for by the selection of activities and "Freedom of Choice® Inclusions". This trip was going to be luxury all the way, tailored itineraries and the excitement of each and every city.
The next day saw us cruising along THE most beautiful stretch of the Rhine River – everywhere you looked there were ancient castle ruins, spectacular fairytale castles and wall to wall vineyards.
When we arrived in Rudesheim we were able to enjoy wine tasting at one of the local wineries, before returning to our ship for dinner.
The Rhine joins the Main River near Wertheim, which saw us all on a guided walking tour – such a pretty chocolate-box town that contrasted well with our next stop of Wurzburg where we visited the historic Baroque Residential Palace, simply stunning! After breakfast we travelled to the World Heritage-listed Bamberg, to discover the gorgeous 18th century city, as well as a tasting, or two, in a Bamberg beer haus! After lunch we sailed into the Main-Danube Canal, a connection for both rivers and enabling river ships to cross the entire European continent from the North to the Black Seas.
Nuremberg
The next day we disembarked in Nuremberg and some visited all the World War II sites around town, while some took a Medieval City Walking Tour, before catching up at lunch and afterwards wandering around this charming town. We docked in Regensburg just before breakfast … there is way too much food on offer – bacon, eggs, sausages, pancakes, fresh fruit, poached fruits, porridge, cereal, yoghurts, cheese, cold meats, warm home-baked bread, baskets of pastries and, my choice, toast, with jam, honey or marmalade – as I said, way too much food… I still can't believe it was all included!
The Danube River
Our aim today was to discover the "real" Danube River, which is not quite the vibrant blue colour that has been reported, our guide promised however, that we would definitely see a brighter blue Danube today. We boarded a smaller vessel and sailed upon shallower, much clearer waters of the lovely DanubeGorge, towering Jurassic rock cliffs soaring high above us, we floated gently along into a new world of nature and peaceful silence. All you could hear was the murmuring river rippling and pooling, the wind breezing through the trees and the fresh, cold spatter of rain on our faces.
As the boat rounded an heavily wooded bend, the magnificent Benedictine Abbey of Weltenburg, oldest monastery in Bavaria, appeared as if by magic, rising from the riverside as it had throughout the centuries. The Abbey is famous for it's stunning baroque church, renaissance paintings and beer made by the monks. The beer tasted strongly of the malt and barley grown thereabouts and it went down very well with a warm, salt encrusted pretzel, or two (also made by the monks)!
A quick walk before we were back on our ship for a huge lunch, then we were off on a walking tour of historic Regensberg. Our guide was very knowledgeable and explained everything in an easy to understand manner. Regensberg is packed full of history, from prehistoric to the Romans through to Medieval and Renaissance times, and beyond, this is a town of discovery.
Germany into the Czech Republic
Our next adventure took us from Passau in Germany into the Czech Republic to see the Heritage listed medieval castle, Cesky Krumlov, and explore it's gorgeous town, where I bought the sweetest
souvenirs. There was a huge Gothic church, St Vitus, decorated inside with Romanesque paintings and Renaissance sculptures – it made for a very interesting afternoon. We crossed the border
into Austria on the way home to MS AmaVerde – we've been to 3 countries today, unbelievable! At dinner I got chatting to a couple who had been on the Salzburg "Sound of Music" tour – they loved it!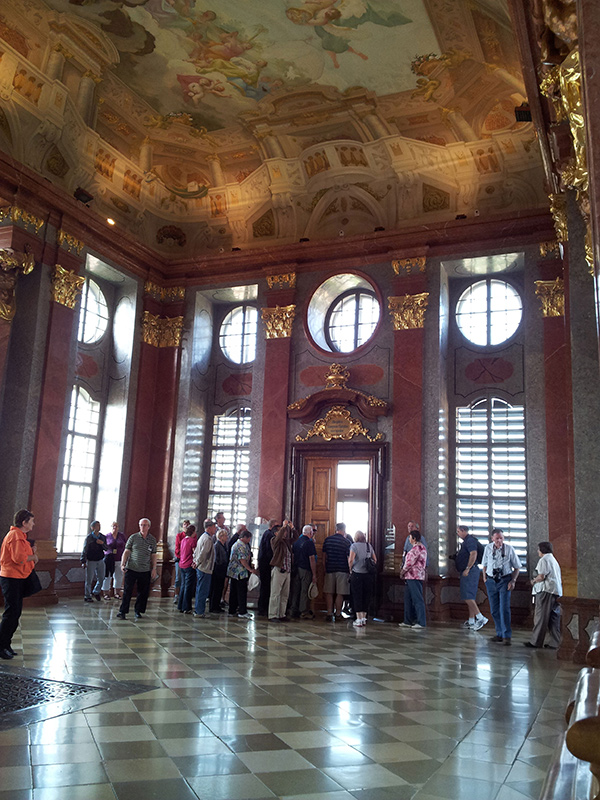 Experiencing all the film locations including Mirabell Gardens and the Great Salzburg Festival Hall, they even sang "Doe a Deer" on the fountain in the middle of Salzburg – I think I will do that tour next time, it sounds lovely! Europe's oldest and most beautiful Benedictine Churches – Melk Monastery was next. It is spectacular, just like a living museum showcasing paintings, sculptures, architecture and more from times gone past.
Wachau Valley
After another most fabulous lunch we sailed through the Wachau Valley, a world-heritage listed area that has remained unchanged for centuries. As we lazed on the sundeck with the magical scenery passing us by, I made new friends and chatted about our shared experiences – it was one of the most relaxing, awe-inspiring afternoons I have ever spent in my life! As twilight fell, we all adjourned to the windowed lounge, and listened to an overview of tomorrow's events, then it was off to dress for dinner, and an evening of karaoke fun – hysterical!
Vienna!
Our city tour revealed palaces, cathedrals and museums and more… How amazing to be in the birthplace of Strauss and to see where Mozart played so many concerts. We were all just bowled
over by Schonbrunn Palace and I wandered in the beautiful gardens for an hour or more! Then we were off to Bratislavia, capital of Slovakia – it was as if we had stepped back in time and
discovered a picturesque city full of cafés, market squares and historic landmarks – may surviving from previous communist rule!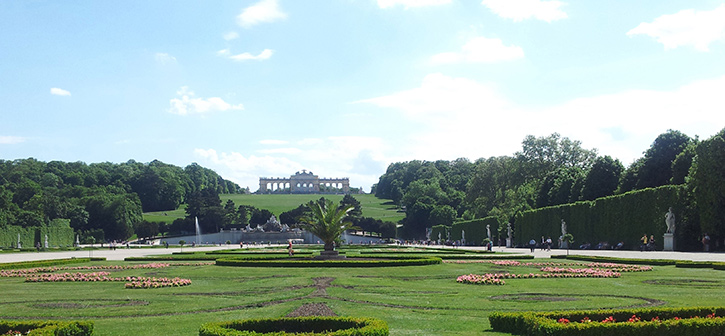 We cruised to Budapest overnight and spent a very full day exploring this magnificent city. From the Fisherman's Bastion and Royal Palace to the State Opera House and Zoo, we were immersed in Hungarian culture completely.
Our last evening on board was the culmination of a marvellous holiday, fabulous food, surrounded by new and dear friends, laughter and memories that will stay with each one of us for a lifetime and a newfound sense for the true heart of Europe – it is an APT river cruise from Amsterdam to Budapest.
I'm absolutely hooked on river cruising now! So what's next for me? France, Spain, Russia… or even further afield to Egypt or the Mekong Delta…I can do them all!
If you enjoyed this, check out our videos also.