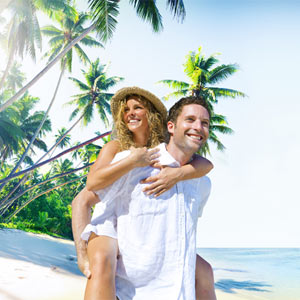 There are outstanding destinations and exciting cruising adventures. New friends to share stories, jokes and laugh with.
Cruising brings many new experiences, along with a whole ocean of things to see and do. World-wise cruisers will, however, book their cruise based on one thing and one thing only – the ship.
Yes, it's one of the little shared secrets of a lifelong cruiser that THE SHIP itself is a perfectly good reason to cruise. When asked, world-wise cruisers may even reveal other, often overlooked and most satisfying shipboard experiences that they enjoy the most. Accor Vacation Club Travel's Specialists will tell you about them too, and we are quietly confident that you are just going to love them!
Let me share some of our world-wise secrets with you about your ship, the cruise and the floating hotel that you are about to embark upon… and they are not what you would expect!
Choosing a Cabin
While an inside cabin offers good solid basic accommodation for minimum $$, the downsides are less space and for many a real issue – no natural light. A more luxurious and spacious balcony cabin, on the other hand, will hit you in the hip pocket, although it includes your very own private outside area with a fresh sea breeze and loads of natural light.
The most overlooked cabin, in our opinion, is the OCEANVIEW cabin. It gives you the best of both worlds at a reasonable price.
Let's take a look… the cabin will cost a tad more than your cosy inside cabin, though odds on your Oceanview cabin will give you room to move. Plus, you have the added advantage of a lovely sea view from a fixed window, with loads of natural light, which has to be a bonus in anyone's books!
Shipboard Fun
The fascination with a new destination is seemingly endless, always something to explore or see and do. And while we would never advise against skipping a port, many old salts have been there and done that before… a number of times! You may also find that the weather is too cold, too wet, too hot, or you just don't feel like a day on the town.
Don't despair. Here is your unique opportunity to stay & play onboard!
While the majority of your shipmates simply vanish for the day. You have an entire ship all to yourself. Take your pick of deck chairs or cabanas. No queues for the slides at the water park – squeal yourself silly while there's no one around. The whole spa is yours, as is the lovely pool. No kids. No peeps. No noise. No fuss. And the atmosphere is one of family cosiness as the crew go about their shipboard duties.
For me? It's the Spa & Bar baby! Most shipboard Spas will have extra discounts on port days – want a manicure, massage, facial or all over body scrub? After you have been buffed and massaged it's time to relax with a cocktail by the marvellously empty pool and first in line at the bar. What a perfect day!
Fine Dining is FREE
Every cruise ship offers multiple options for dining including a fine dining restaurant within your cruise fare. Here is an elegant place to sit down and be waited on hand and foot, with the option to order as many portions as you like. And, remember, this is INCLUDED in your fare – so there is no hidden costs in the Main Dining Room!
Classically cool, each main dining room offers a tempting selection of fare to suit all tastes, diets, families, couples or "just friends". Feeling like three desserts tonight? No dramas. Or just needing a snack – try an appetiser as a main or a bowl of soup and you have to go for a dessert… or two. Or are you after a proper sit down fine dining experience, served by a friendly waiter who will actually remember your name and drink preference?
Great food. Good company. Impeccable service. All included in your cruise fare. Main Dining Room… Check it out!
Do Your Own Thing
How many times have you been on the same fully escorted shore excursion? And don't get me wrong, because organised tours are often once in a lifetime opportunity and well worth the $$. But… let's be honest … they're highly organised, precisely scheduled, go go go, often without any time for you to explore on your own.
Doing your own thing and going your own way. A stroll through the markets or local town. Lazing the day away on a secluded beach that you spotted last time you were here. Or try that local restaurant someone suggested or stop at a local café for a cool drink so you can use the free WiFi to send snaps back home. Or simply soaking up the local flavour of any destination and meet new friends.
One thing to remember though, if you do go your own way, MAKE SURE you are back onboard at least half an hour BEFORE the ship is due to depart. (Unless you are on one of the shipboard organised tours – then they wait, if not THE SHIP WILL NOT WAIT FOR YOU! That's right, if you are not back in time, get ready to wave bye bye as your ship sails into the sunset.
The KISS Principle
By this we mean Keep It Simple @ Sea
There is so much to do and see onboard, that trying to fit EVERYTHING in on a sea day can be quite hard work. Pools. Waterparks. Spas. Gyms. Ice skating. Cooking Classes. Skydiving. Sushi tasting. Ziplines. Adventure Parks. Surf simulators. Jazz clubs. Virtual reality racing cars. Wine blending sessions. All of these and more are among the "must do" experiences that are potentially available, depending on your choice of ship.
We believe, as do our world-wise cruisers, that Keeping It Simple @ Sea gives you a true sense of the open sea. Simply find a spot on the sun deck to snooze a little and simply gaze out at the open ocean. Relax. Do nothing. Take time out to simply enjoy your sea voyage. Even if you do partake of any or all of the activities on offer, simply stop from time to time and breathe in that rejuvenating, salty air.
One More
This last one is simple. SAVE. Accor vacation Club Travel show you more than great cruises and ships (although we have plenty). We offer competitive discounted holiday prices to make sure you are receiving THE best deal! Whether it's cruising, touring or a simple weekend away, book with us and together let's make your holiday dreams come true.
Remember, our Accor Vacation Club Travel Solutions Specialists are available at AU: 1800 70 80 90 or NZ: 0800 45 19 97.