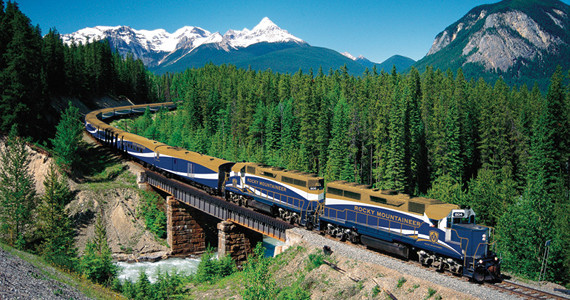 Stop the presses, Rocky Mountaineer has released their 2019 vacation packages, and it's a whole new world of innovative ideas and experiences for you to discover.
Rocky Mountaineer Press Release:
Rocky Mountaineer introduces four new destinations to discover in 2019
VANCOUVER, B.C. – Rocky Mountaineer, the largest privately-owned luxury tourist train in the world, announces the addition of four new destinations to its 2019 vacation packages. Adding to the excitement of a rail journey through Western Canada, guests can explore the new destinations by rental car, helicopter, or on foot to experience more of the Canadian Rockies than ever before.
The new 2019 vacation packages include:
"With these new vacation packages, our guests can combine a luxurious rail journey on board Rocky Mountaineer with outdoor activities to explore the very best Western Canada has to offer," explained Deb Paulsen, vice president, guest experience. "We are excited to introduce our guests to even more of the Canadian Rockies with the addition of Canmore, Kananaskis, Sunshine Village and the Cariboo Mountains to our already incredible line up of available journeys."
There is so much more to the Rocky Mountaineer than ever before. Be among the first to experience these new vacation packages in 2019!
CLICK HERE for more the latest deals and information about 2019 Rocky Mountaineer journeys, or call today and speak to an Accor Vacation Club Travel representative at AU: 1800 70 80 90 or NZ: 0800 45 19 97
More articles available on our blog.